Breastfeeding 101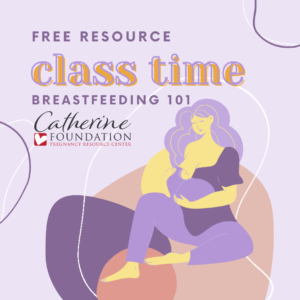 Learn the benefits, basics, and how to overcome possible challenges of Breastfeeding.
This class, instructed by Certified Doula Jenn Zeitler, will empower you and build confidence to succeed at breastfeeding.
Classes are held on Thursday evenings from 5:30pm – 8:00pm
Class is held in the Catherine Foundation Education Building 3065 Old Washington Rd. Waldorf, MD 20601 (white building behind main building).
Classes are FREE. No food or childcare provided.
This class is FREE but you must register, all classes limited to 4 people.